CLICK here to GET an Early Bird Pass!

How An EARLY BIRD PASS Works!

Early Bird Passes are not sold at the door day of show.
Purchase Online Here or in advance at Cup O Joy counter during open hours.

Area Hotels offer Cup O Joy Deals!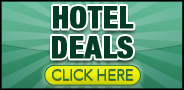 Cup O' Joy shows have No Cover Charge, all shows are supported by your donation.
Getting An Early Bird Pass will entitle you to enter the show ahead of the offical doors opening, and gives you first choice of seating.
The passes can be bought online (link on this page). There is a min. $6 preshow donation for each pass (the ticket handling cost is an additional $1 per pass for online purchases). *Passes are also available at Cup O Joy on weekend nights for $6....see Cup staff at the counter.

*Yes, Children also need an Early Bird. Infants 6months and younger (in parents arms), do not need early bird. Please no strollers or baby furniture brought in.

*NO, you cannot Save Seats...have your friends purchase an Early Bird Pass too!

*Important: If your party is not going to all arrive at the bulding at the same time, consider having seperate Early Birds purchased for each group arriving at the same time.

These passes can be purchased by anyone who wants to utilize this convenience.
Sale of passes online will end at 4pm day of the show. Passes are limited, so order early!
Please arrive at the building 5min-20min before the doors open for us to let you in ahead of the NON Early bird patrons. Just come up to the front door, where our staff member will let you in. To be on the safe side, consider arriving at least 15min before. Generally that's for a 6:45 door opening.
2 show nights would be: 1st show , 2nd show .
* Once in awhile there is some variation in show times, so look at door opening times carefully.

* Please note that an Early Bird does NOT reserve seats. The Pass does however guarantee that you can enter the building before the official opening of doors (usually 5-20min before), and choose from any open seat available. Note the door opening time as it can vary. If a change is made to the show, Early Birds will be emailed. A refund will be available only if the show is totally canceled.
Seating is available on a first-come, first-serve basis.
Seats can not be saved for Non Early Bird Patrons. If you want your friends with you, buy them an Early Bird Pass too and have them come before the doors open.
All Early Birds must be in the building before the doors are officially open. After doors open, it's first come, first serve for seating.
If you have multiple people on a single pass, Please have the group enter together.
No Carry In's Please...leave your drink containers in the car. thanks!
We are still counting on YOUR donation at the show to support the Cup and the artist. Please plan to be generous!

Flash photography is not permitted for most shows. This is a listening room, and it's important to us that the performers be heard so patrons talking during 'quiet' shows, may be asked to step outside so others can enjoy the show. Cup O Joy is an all-age venue.

Click here to GET an Early Bird Pass
Need a HOTEL??
Area Hotels have offered discounts for Cup O Joy Patrons. Check out local hotels
HERE!